Personal, Binding
and Dedicated
Specialist in finding
developing TOPTALENT
Solid business partner who
supports your growth ambitions
GLOBAL EXECUTIVE Search Network
80 offices IN 45 countries

Executive search
& Selection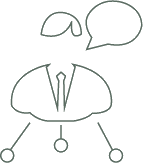 HR
Consultancy

(Team)
Assessment

Coaching

Training &
Development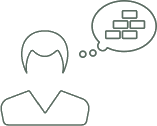 Career counseling &
Loopbaan OriËntatie
PERSONAL, INNOVATIVE,
DEPENDABLE AND TRANSPARANT
Nassau Group has been offering Executive Search, Recruitment, Assessment, and Coaching & HR Consultancy for over 20 years. As experienced partner for organisations en companies, as trusted consultant to ambitious professionals. Our consultants actively fulfil roles as specialised extensions to your organisation or as a personal coach throughout your career.
Nassau Group's aim is to connect people and organisations, and wants to function as an ambassador for – and an external branch of – your company. We pay a lot of attention to customising our work to create the perfect fit. Our philosophy is to fully support our customers and candidates in realising their ambitions and goals. We do this by using our thorough knowledge of and experience in the job market, along with our up-to-date, current vision of company and industry developments. Quality is key in everything we do, hence the importance we give to reference control, and why Nassau Group offers an excellent guarantee scheme.
Nassau Group is active in the Netherlands, and is a member of an active international network operating in more than 40 countries. It assures Nassau Group can provide the very best service across all of continents.
GLOBAL EXECUTIVE SEARCH NETWORK WITH MORE THAN
80 OFFICES IN 45 COUNTRIES
Finding the right international Executive Search partner demands not only an international focus, but also local information and expertise. A foreign presence is a guarantee for in-depth, local market knowledge, contacts and experience. We are the Dutch partner of the INAC Global Executive Search international network.
Operating in more than 40 countries with more than 200 executive search consultants we are represented on every continent. Through our partnership we are able to make multi-country searches, in Europe and throughout the world.
Nassau Group recognises the challenge of differences in culture. We combine our Dutch experience with the local knowledge and experience of our international partners. This produces the best comparison, and thereby the best results, for companies both within the Netherlands and abroad.

DO YOU HAVE QUESTIONS OR WOULD YOU LIKE A PERSONAL INTAKE?
PLEASE FEEL FREE TO CONTACT US
Contactinfo
Nassauplein 15
2585 EB The Hague
The Netherlands